ALL THE COMFORT OF SANDY BEACHES, EVEN IN LIGURIA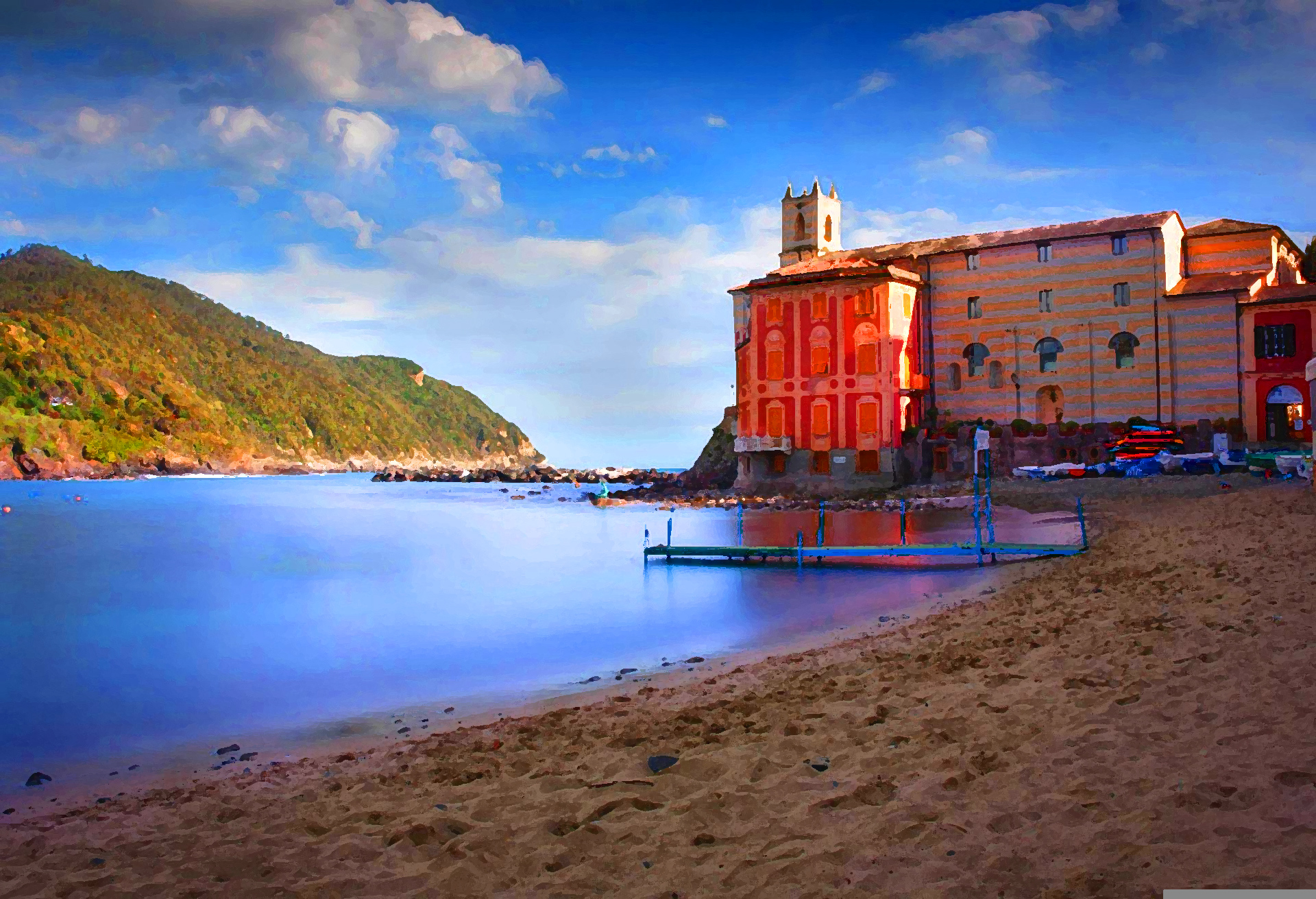 The sandy beaches in Liguria are among the most sought after by tourists who want to combine the comfort of a very fine gravel with the beauty of the Riviera di Levante landscapes.
Baia delle Favole and Baia del Silenzio of Sestri Levante, from this point of view, are pleasant discoveries for anyone who tries for the first time among the beauties of this locality. The Bay of Fables, which owes its name to the genre preferred by the writer Hans Christian Andersen, is one of the largest on our Riviera, being 1.5 km long, as much as the stretch of coast that divides the small port of Sestri Levante from the Sant'Anna galleries.
Those who prefer sandy beaches must orient themselves towards the east, while those who do not mind small-medium sized gravel can also stay in the west. Along the coast there are both bathing establishments and free and free equipped beaches: in short, everyone has their own more congenial quality-price ratio.
Last but not least, Sestri Levante is also home to one of the most beautiful sandy beaches not only in Liguria, but in the whole of Italy: we are talking about the Bay of Silence, a name coined by the poet Giovanni De Scalzo, a 300-meter jewel overlooking a water crystalline, protected behind by typical Ligurian houses alternating with Art Nouveau buildings and, in front, by a breakwater cliff. For the charm it offers and the quiet it evokes, it is considered one of the 10 most beautiful beaches in Italy.
For those who prefer a holiday characterized by sandy beaches, the Hotel Elisabetta is the ideal solution thanks to its proximity to the coast, which is only 40 meters away. For more information on the offer click here.